Moraine Lake Sunrise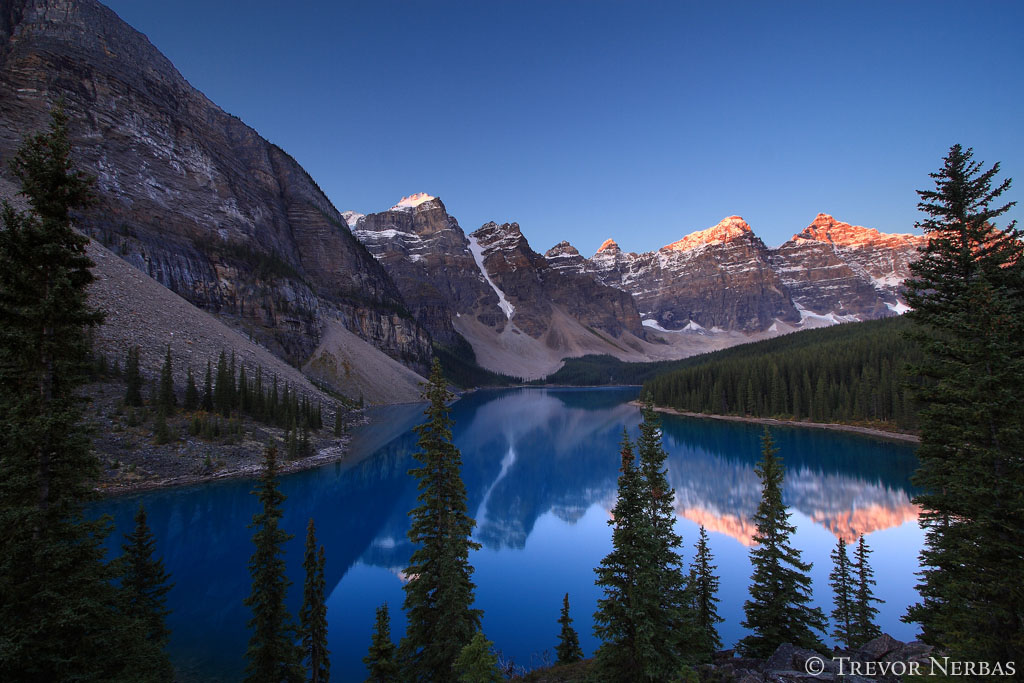 Moraine Lake Sunrise: 2008.09.17
6am @ Moraine Lake... had the rock pile all to myself.
The lake really was this colour; normally the lake appears a light teal colour[1], though under the dawn light it appeared this 'jewel blue'. Certainly worth waking up early to see.
[1] Of which colour I also receive questions to it's authenticity; no matter what conditions Lake Moraine is shot under, the colour often leaves one wondering if it's 'real' :).
More Photos: