Hiking Lake O'Hara, British Columbia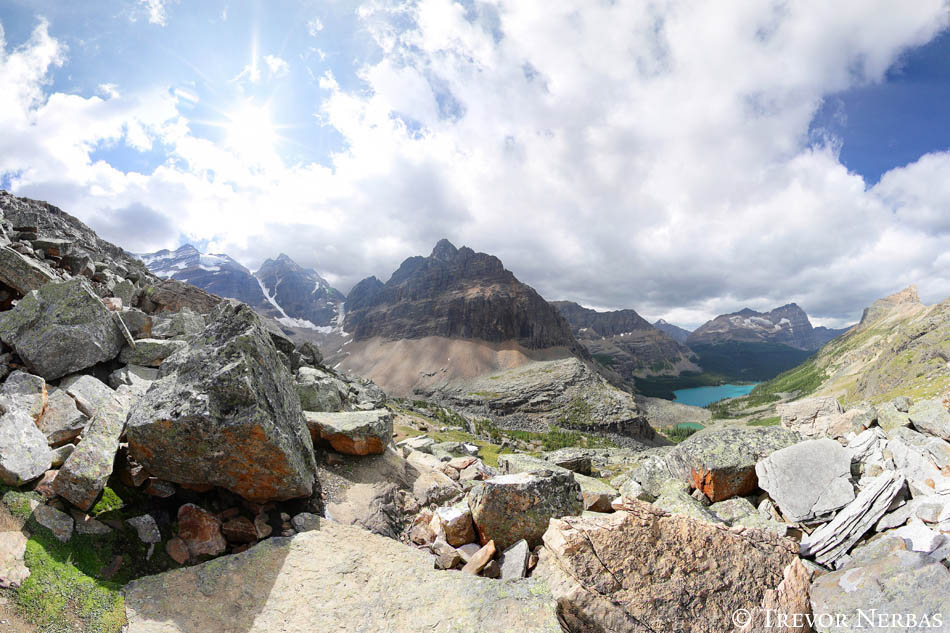 Hiking Lake O'Hara, British Columbia: 2009.08.10
Mount Yukness (center), Lake O'Hara (lower right); I hiked from Lake O'Hara up the steep Wiwaxy Gap to the Huber Ledges, where this photo was taken.
After this trip I believe Lake O'Hara to be my favorite place to hike & explore; I certainly plan to retun and discover/document more of this beautiful area. If you like this photo please see the
Lake O'Hara set in my 360 Exploration gallery
.
More Photos: