Sunset on Fairview Mountain, Lake Louise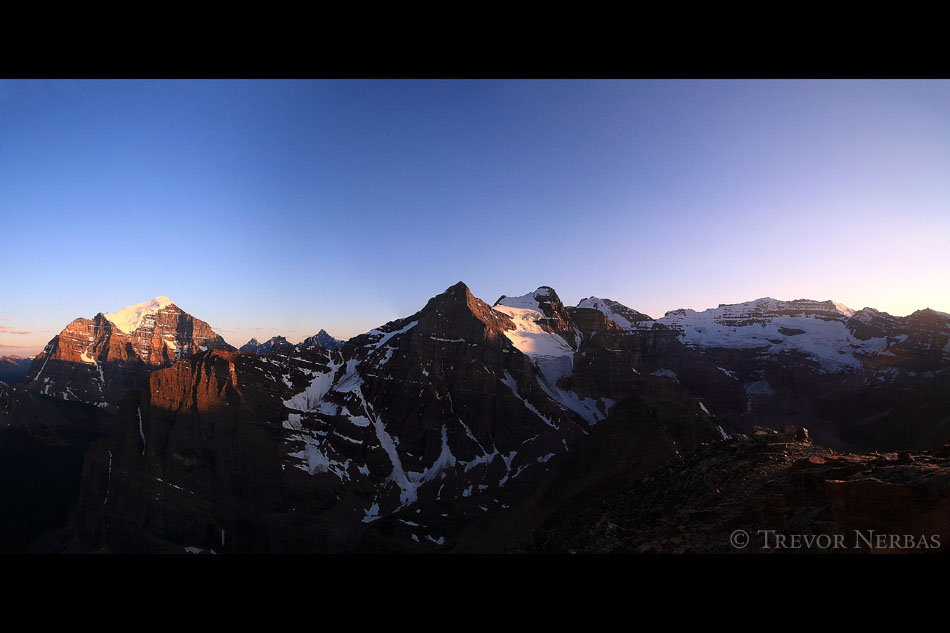 July 26, 2010
Watching the final day's light from the summit of Fairview Mountain, Lake Louise. I camped overnight here; by camp I mean wearing warm gear and laying on a thermarest. It was to be a full moon, however cloud cover rolled in and blocked the moonlight. It's certainly worth braving the cold (and no matter how warm the day was, the mountains get COLD at night) to view the sunset/sunrise from this perspective -- a full kilometer above Lake Louise.
Note on the print: the black bars
will
be on the print, your choice to leave them or cut them out.
More Photos: