Lake Louise Beehives from Fairview Mountain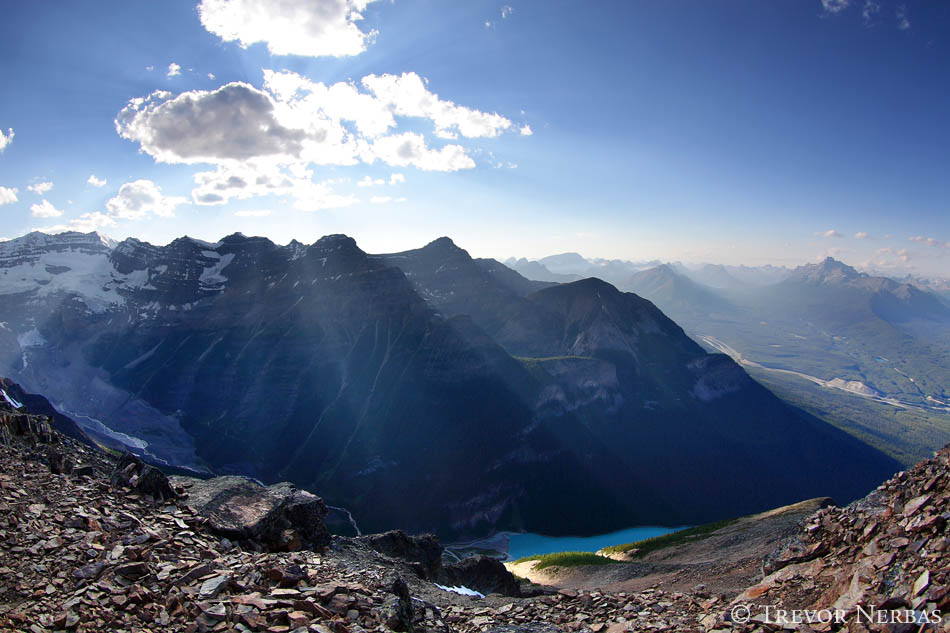 July 26, 2010
This is the view from the summit of Fairview mountain (elevation from Lake Louise to summit is one kilometer!). I loved this view, looking out towards the Big & Little Beehives (these are the 'bald' spots mid-right photo, they resembles 'beehives'). Many of my photos were taken from the Beehives, so this was an awesome opportunity to look back on them :).
Definitely check out my photo
Big Beehive Lookout
to see the view looking back to Fairview Mountain -- it's amazing how much lower the Big Beehive looks compared to the view from the Big Beehive (Fairview doesn't look that much higher, werid!).
More Photos: