Fairview Mountain, Lake Louise, Alberta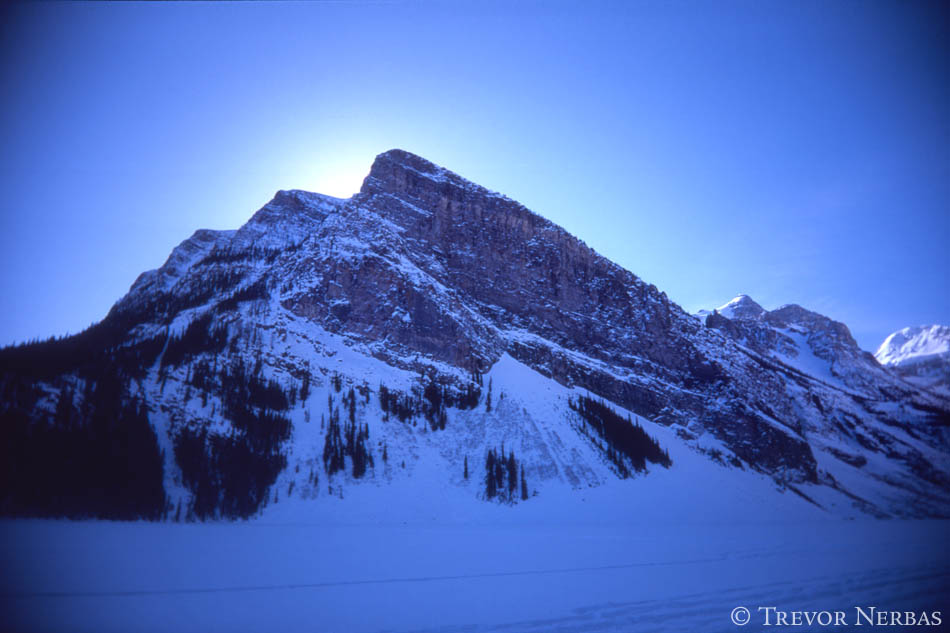 2008.02.21
This was such an awesome day. I had been watching Lake Louise's weather for weeks looking for a sunny break; when one arrived on the forecast out of the blue, I was on the road very early the next morning to arrive shortly after sunrise. It was certainly worth seizing this opportunity.
If you like this photo, please see the
360 Exploration
I did from this hike.
This shot was taken on Fuji Velvia 100f film with a Vivitar Wide and Slim camera. The camera costs $20 and has no settings -- film advance and shutter buttons only -- yet I am constantly impressed with the images it produces. This camera is known for producing vignetted edges and soft focus. Check out the
winter 360 Explore of Lake Louise
; the 360 portrays the true lighting while this shot is more artistic. I particularly like the vignette of blues in this shot.
Original Slide of this photograph is availabe,
contact me
if interested.
More Photos: