35mm Filmstrip Lens Flare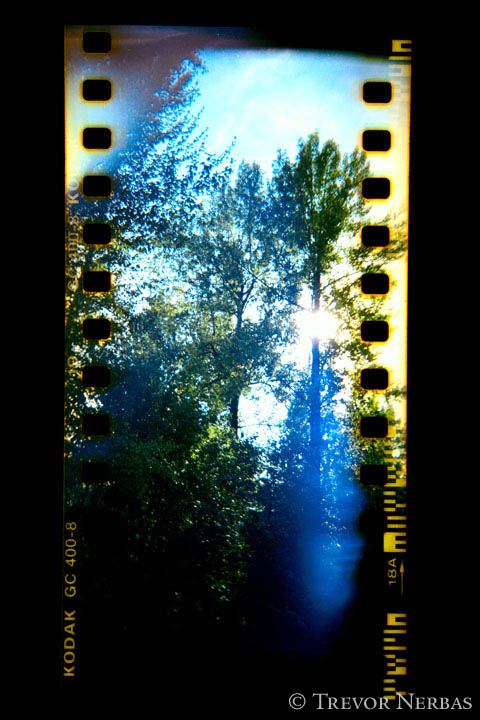 Taken: September 2006
Real filmstrip! The sprocket effect is done by loading 35mm film into a 120mm Holga toy camera, this way the image is exposed across the entire filmstrip. It's rewarding to get such great results through using simple equipment with a little twist of the rules.
This shot was my first try attempt at "filmstrip photography"; I load the camera with the same kind of film on occation -- I have yet to get an image like this.
Original filmstrip for sale.
Contact me
for more information.
More Photos: